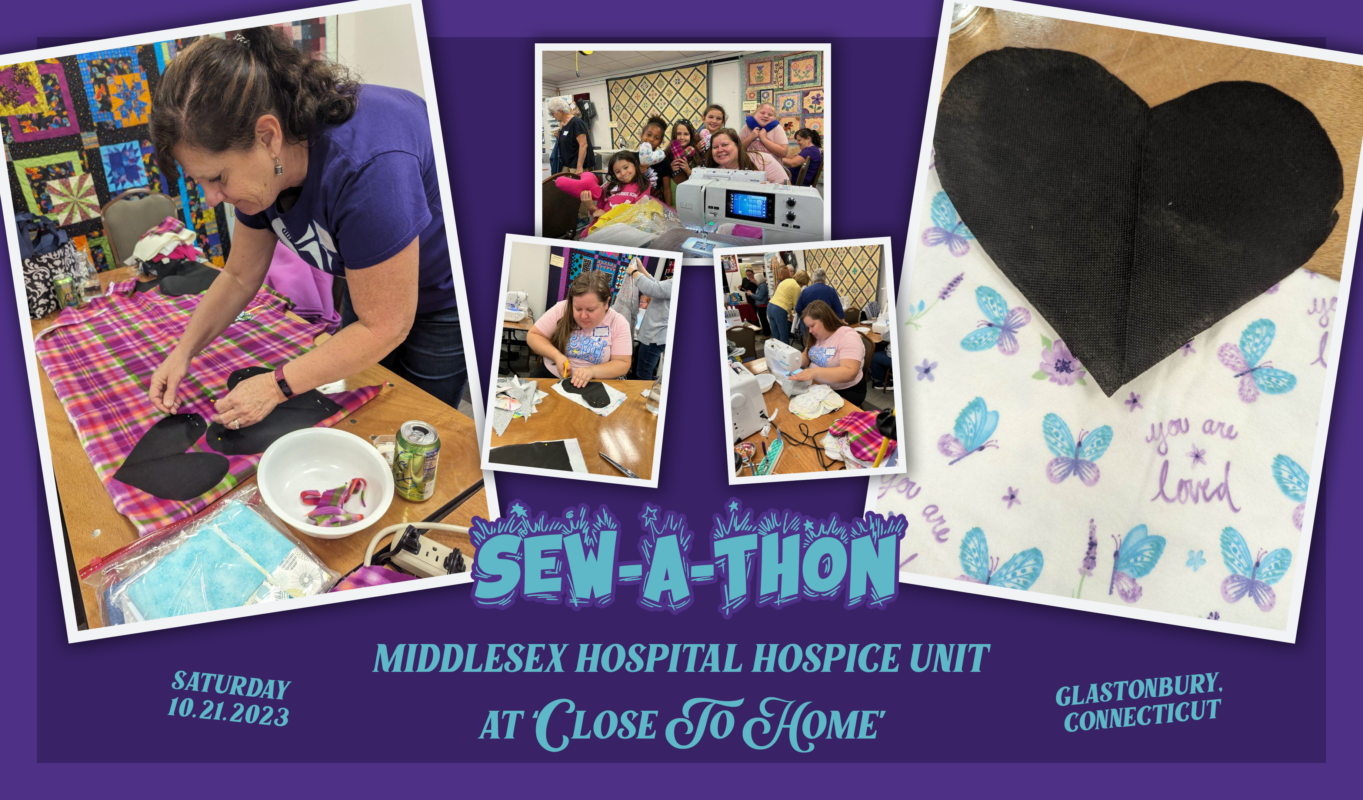 A message from our wonderful Deacon, Mary Moffat!
"This past Saturday, Miss Renee and I volunteered at the Sew-A-Thon for the Middlesex Hospital Hospice unit and Home Hospice at Close to Home in Glastonbury. We cut heart pillows in the morning and later in the day we got to sew, where I sewed pillows. Renee did both pillows and parts of the gowns that they make for the hospice unit. Those minky pillows were tough. Pillow cases were also made! Both the gowns and pillow cases were beautiful. There was a Brownie troop that had a goal of stuffing pillows, 20 each so they could do 100. I sewed as quick as I could so they could reach their goal. I believe they surpassed the goal at 138 pillows! We became pals
and the lady running the Sew-A-Thon insisted the girls take a group shot with me. We are hoping they will come to the South Church to learn how to sew. It was a very nice way to spend a rainy Saturday giving back to those who are sick by sewing things that can give a little comfort. Thank you to Miss Renee Söderberg for spending the day with me, it meant so much to me. And a little way to cherish the memory of my sweet Stepmama Barb!"
Thank you, Mary! Your dedication to outreach, community and compassion is unrivaled!
Thanks to Miss Renee for teaming up with Mary, and forging new relationships and finding new ways to help others!