About Us
Beliefs, Faith & History
Gather and
grow

together

!

South Church in Hartford, CT is a place where people gather to express their faith and to grow as Christians; a place deeply committed to sharing the good news of Jesus Christ and caring for others through our outreach and missions programs; a place for people who are looking for some answers to life's tough questions.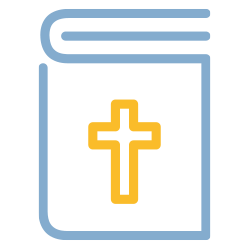 The Headship of Christ
Jesus Christ is the head of each local church and His holy and inspired Word (the Bible) is the rule and guide for our faith and practice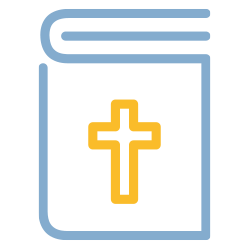 The Completeness of the Gathered Local Church
Jesus stated in Matthew 18:20, "For where two or three gather together as my followers, I am there among them." Therefore, a congregational church believes that each church is complete unto itself and requires only two or three believers who enter into a covenant with one another to constitute a "church."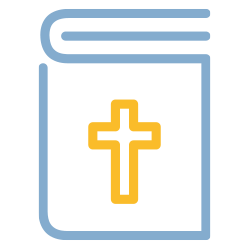 The Autonomy of the Local Church
This means a congregational church believes that God has given to each congregation the authority to govern itself in all matters relating to its own internal administration in a spirit of Christian love and fellowship. Autonomy means "self-government under God." Therefore a congregational church is free from the control of any other religious body, hierarchy, or authority (bishop, cardinal, pope, presbytery, or council). We are subservient only to Christ.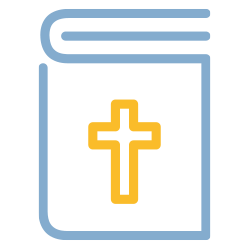 The Fellowship of the Churches
A congregational church recognizes the diversities of form, creed, and ritual and seeks voluntary association with other congregational churches as well as fellowship and cooperative goodwill with Methodists, Lutherans, Episcopalians, Baptists, Catholics and all other Christian communities of faith.
In 1636, Reverend Thomas Hooker lead 100 members of his congregation west to establish the new English settlement at Hartford, Connecticut and founded the First Church of Christ, known today as Center Church.
Rev. Edwin Pond Parker tells us in his 1892 book, "The History of the Second Church of Christ", that Rev. Samuel Stone, the Teaching Elder, and Mr. William Goodwin, the Ruling Elder, differed in their understanding of church government. Stone was more "Presbyterian" and Goodwin a staunch defender of Hooker's view of congregationalism. The church was split in their opinions and eventually, on the 22nd of February 1670, Reverend John Whiting and The Original Thirty-One members of Hooker's First Church of Christ formed themselves into a distinct church – the Second Church of Christ in Hartford, also known today as South Congregational Church -or- South Church, Hartford.
South Church is not only one of the oldest churches in America, but has one of the longest unbroken traditions as a continuing Congregational church. Since its founding, it has had just sixteen ministers. Under Warren Archibald (1917-1954) the church grew to over 1900 members. He was a leader in the struggle to keep our churches free, but died before the formation of the independent National Association of Congregational Churches (NACCC). Dr. Henry David Gray (1955-1970) sparked a revitalization of the South Church neighborhood. He was nationally known for his youth work and as a Congregational scholar, author and spokesperson. Dr. John Robert Elmore (1970-1992), called to be the Assistant Minister for Youth in 1956, succeeded Dr. Gray. Widely recognized in the field of Marriage and Family Counseling, he was, like Dr. Gray, active in community affairs and the NACCC. On December 4, 2005, the Rev. Adam Thomas Söderberg joined his predecessors and fellow Bangor Seminary graduates (Dr. Parker & Dr. Elmore) and accepted the call to become the sixteenth Senior Pastor of South Congregational Church.
Over the past four decades, South Church has increasingly tried to address the needs and challenges of our community and beyond. We are home to and partner with Al-Anon – a worldwide organization that helps and supports families and friends of individuals with drinking problems – their regional distribution center is right here at 277 Main Street. Our mission team "Twentyfive" (Matthew 25) plans, coordinates and executes mission trips and sends support to our sister church in Camp Perrin, Haiti through the Bethesda Evangelical Mission, as well as support to Uganda via Imani Milele. South Church hosts the House of Good Hope, a prayer and worship-based organization led by Rev. Audrey McIntyre. Starting in 2022, we began to work with Hartford Healthcare by providing a Neighborhood Health Clinic for the underserved and those experiencing homelessness.
In over 350 years of ministry in downtown Hartford, Connecticut, South Church remains committed to the "Great Commission" given to us by Jesus, "…to go and make disciples of all the nations, baptizing them in the name of the Father and the Son and the Holy Spirit!"
Our
Facility
South Church in Hartford, CT is a place where people gather to express their faith and to grow as Christians; a place deeply committed to sharing the good news of Jesus Christ and caring for others through our outreach and missions programs; a place for people who are looking for some answers to life's tough questions.
Contact Us
Check out one of our
social groups

!

Over the past four decades, South Church has increasingly tried to address the needs and challenges of our community and beyond. See what you want to be a part of!
Dr. Adam T. Söderberg
Senior Pastor
Pastor Adam Söderberg is a former US Postmaster and professional drummer, a loving husband and caring father. Answering the call to pastoral ministry in 1997, Adam served the East Orrington Congregational Church (NACCC) as the Youth Pastor (1997-1999); Associate Pastor (1999-2002); and Senior Pastor (2002-2006). Dr. Söderberg is a graduate of the Congregational Foundation for Theological Studies (CFTS); American Christian College and Seminary (B.A.); Bangor Theological Seminary (M.Div.) and Luther Rice College and Seminary (D.Min.). In 2006, Adam became the 16th Senior Minister of South Congregational Church. Adam is also the President of the Connecticut Bible Society and still plays drums with the Worship Team on Sunday mornings. Adam and his wife Renée have been married for 41 years and live in Wethersfield, CT. They have three adult sons: Jeremy, Justin, and Jared. 
Alex C. Thomas
Associate Pastor / Youth Leader
Alex Thomas was born and raised in Hartford; growing up on Vine Street in the North End, attended Hartford Public Schools, and was active in community organizations such as Hartford City Mission, the Hartford Artists Collective, The North End Little League and the Wilson-Gray YMCA. Alex is passionate about providing ministry, enrichment and development for Hartford's youth. Through his past work as a Youth Pastor, Program Director, and Camp Counselor, Alex has a connection and understanding of Hartford's youth that informs his priorities both as a ministry leader in Hartford, and for City Council. His passion for the city has inspired him to help increase city programs for youth, improved parks and public spaces, and safe, affordable housing for those in need. He knows that for us to make Hartford a truly safe city, we must invest city resources in ways that show our youth just how valuable they are to us all. He knows that for us to further the Kingdom of God, we must invest ourselves into the youth, continuing to further the Great Commission. 
"I decided to get active in my community because I want to build a city that values our youth. I'm tired of losing kids to violence and neglect, I want us all to take pride in where we live and model that pride for our future generations. I'm committed to building a better Hartford because our families deserve it."
Through his work with our re-worked Youth Group, called Southside, and ongoing outreach and networking with the Greater Hartford communities, Alex continues to spread love, knowledge, faith and understanding throughout our Capital City. 
Lauren Sepko
Church Administrator / Worship Music Director
Lauren Sepko began with South Church as a member of our Chamber Choir in 2009. In 2015, she moved to Colorado; but eventually, the Lord led her back to us! She now serves as Church Administrator, Choir Director and Worship Team Leader. Lauren has taught in a classroom, directed theater, performed live, and has a passion for musicals, crafting, baking, trivia and true crime podcasts. She lives in Winsted, CT with her husband, Matt and their two children, Levi and Daphne. 
Todd Case
Site Superintendent / Facilities Manager
Todd Case joined the Connecticut Department of Corrections in 1985 as a Corrections Officer at the Enfield Correctional Institution. Todd was a member of the Departments Emergency Response Team, he became a Lieutenant at Enfield, served as the facility's Gang Intelligence Coordinator and the facility's Emergency Response Teams Commander, promoted to Captain at the Northern Correctional Institution, served as the facility Administrative Captain, the Unit Manger overseeing Death Row and the Northern District's Emergency Response Team Commander. After retiring from Corrections, he worked for the East Hartford Board of Education where he started as a Security Officer, then changed positions to Behavior Manager working in a classroom with Children of Special Needs (Autism, Downs Syndrome and severe learning disabilities). A dedicated follower of Jesus, Todd is regularly spreading His Word to friends and strangers alike. He is married to his wife Helen, and they have four wonderful children, Shannary, Dannely, Thiago and Elijah. Todd joined us here at South Church as our Site Superintendent / Facilities Manager in December 2015 and has been a dedicated steward since.
Joanne Harrison
Administrative Assistant
Joanne Harrison has been working with South Congregational Church for decades. She has seen the ups, the downs, and the in-betweens of the life of our beloved Church. A former telephone company employee, Joanne hails from the big life and bright lights of New York City, now residing contrastingly in the quiet comfort of Newington, CT. Joanne likes to read, watch movies and often spends time watching and visiting with her grandson. 
Jeremy Söderberg
Director of new media
Jeremy Söderberg is an illustrator, graphic designer, avid basketball fan (Go Celtics!), and musician. Having spent many years using his talents to produce marketing and advertising materials for artists shows, tours, media releases, store openings, logos, brand identity and more, he found himself in Connecticut. Jeremy joined us officially in January 2021, and has taken the reins of our social media, graphics, and more. In the past, he has been a member of the worship team and currently helps manage the livestream audio and video for Sunday worship, and acts as a youth leader. A fan of comic books since early in his childhood, Jeremy is currently working on creating a 'comic book universe' of his own, with the majority of the characters based on fellow South Church members, friends and family. 
David Casiano
Assistant Facilities Manager
David Casiano is a true son of South Church. Having been born and raised in Hartford, attending SCC since birth, David knows the building and the people, probably better than most. He spends the vast majority of his free time working on, fixing, upgrading, tuning up and even just thinking about cars, trucks and most importantly Jeeps. From oil changes to brake bads, radiators to tire rotations, David has done it all. Even though he assists everyone with everything, always…David also lends his talents and caring personality to leadership with the youth as well.  
Allie Evans
 Churchkeeper
Allie Evans not only works as our church housekeeper (or…Churchkeeper), but sings in both the Worship Team and the Chamber Choir. A mother to three children that have grown up at South Church, and wife to our Treasurer, Christopher Evans. Allie is a big fan of contemporary Christian and country music, she loves to craft in our Crafter's Cottage and at home, and like the rest of us, has an affinity for a good hot cup of coffee. 
Caryn Pascale
sunday school superintendent
Caryn Pascale is mother to two wonderful children, and wife to choir/worship team member, Frank. Caryn has background in teaching and implements a lot of that skillset into preparing and executing a workflow and curriculum for our Sunday School program. Aside from the impressive feats she accomplishes as a wife, mother and Sunday School superintendent, Caryn shocks and awes us all, constantly pushing through the chaos that is Cystic Fibrosis. A warrior, a teacher, a mother and a wife, we are blessed to have her at the helm of our little ones. 
Mary Symkowicz
Nursery Care Coordinator
Mary Symkowicz, like many members of South Church, knows how to spread the gospel across many platforms, as well as taking opportunities to serve in multiple ministries. Mary has in the past held the positions of Senior Deacon, as well as Church Council Moderator. Currently, she is one of our Deacons, sits on committees, and is our Nursery Care Coordinator. Mary oversees the nursery, making sure the little ones are cared for, entertained, and watched after, during our worship service. She works with several Christ-fed volunteers to organize a schedule and tasks to maintain a safe and fulfilling environment for the kids.