Tree of Life Ministry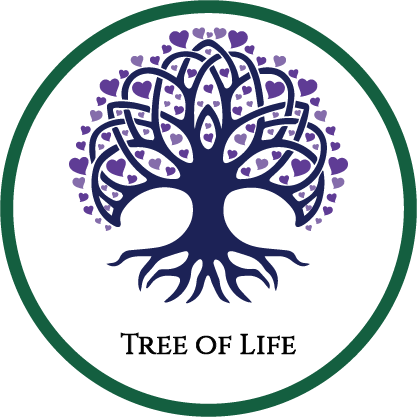 Tree of Life Mentoring Ministry is an outreach program that supports women and heir families facing unplanned pregnancy. We walk alongside them from pregnancy through the first year of the child's life. We offer compassion, grace, love, and most importantly, family support. We offer encouragement through mentoring and education. Each family will embark on a beautiful journey, learning their identity in Jesus Christ, Lord and Savior.
"All things are possible through Christ who gives me strength."
The goal is to save the baby, save the mom, and strengthen the families in the community that join our program.
Families in the Tree of Life Ministry program are paired with a mentor who will embrace them with grace, compassion, and understanding. After a required intake, you will be asked to set goals and commit to a 12-week Bible study and/or education classes once a week. We encourage you to keep your appointments so that you meet all requirements and gain all the benefits of this program. At each meeting you will have a new opportunity to earn points. Upon completion of each course, you can use your points to shop at our Stork's Nest Boutique, which is stocked with essential items for you and your baby.
Tree of Life Mentoring Ministries of South Church is a proud partner of Urban Alliance and Caring Families. These organizations allow us to serve our community by providing education, community resources, and free pregnancy tests and ultrasounds. All services are provided by volunteers, and are made possible by donations.
We are pleased to serve all who willingly wish to commit to the requirements of this program, and are serious about beginning their journey to gain knowledge, empowerment, and most of all, understanding of the true meaning of love through our Lord and Savior Jesus Christ.
"For God so loved the world that He gave His only Son."
If you are ready to begin your journey with Tree of Life Mentoring Ministry, please contact us at treeoflifeonmain@yahoo.com, or call Jennifer Paul at (860) 797-1945.